Key-house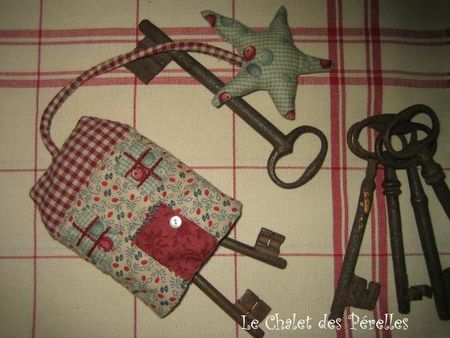 A looooong time ago, I saw this cute little Key-house on a French blog
"Le Chalet des Pérelles"
. But there was only this pic... Not a pattern or anything.
I've printed out the pic and it was on my sewing table for months. And this afternoon I decided to finally give it a try!
So, I drawed a little house, did some digging in my fabbies, started cutting and sewing.....
...

... And ended up with something that looks like a Key-house! I'm rather happy with the end-result. Although... the house is pretty big for my keys.
Maybe, in many, many months, I'll decide to make a smaller one ;)
Hugs, Simone