De "Quiltwinkel" van Soed Idee
Uiteraard ben ik geen echte "quiltwinkel"! Maar in mijn ontwerpen gebruik ik meestal wel quiltstoffen. En zeg nu zelf; die stofjes zijn toch ook om te smullen? Ik kan ze niet weerstaan!
Omdat ik ook steeds meer andere "quilterige" producten krijg heb ik in de webwinkel een aparte "
Quiltwinkel
" aangemaakt. De meeste producten die hier in staan, stonden al in de webwinkel, maar het is allemaal wat overzichtelijker ingedeeld.
Vandaag heb ik wel een aantal nieuwe dingen toegevoegd aan de Quiltwinkel!
Zo zijn er een aantal Quilt en Stitcherypatronen toegevoegd van
Hatched & Patched
en
The Birdhouse
.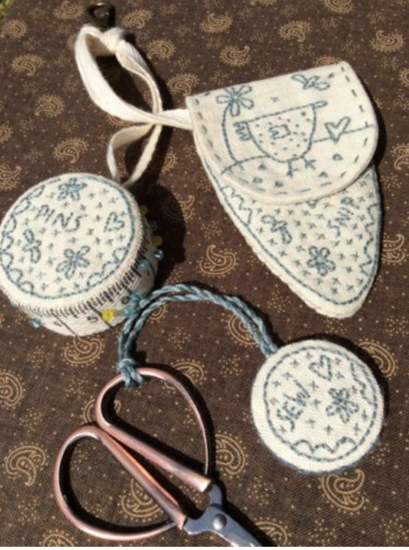 Chooky's Pin & Scissor keep van Hatched & Patched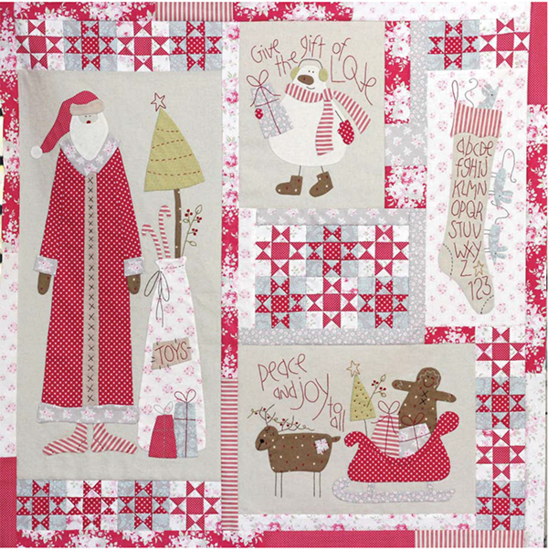 Christmas Blessings van the Birdhouse
Deze quilt ben ik momenteel zelf mee bezig (samen met vriendin Els), met "Soed Idee stofjes" en hij wordt superleuk. De kerstman hebben we vervangen door deze Sticherie: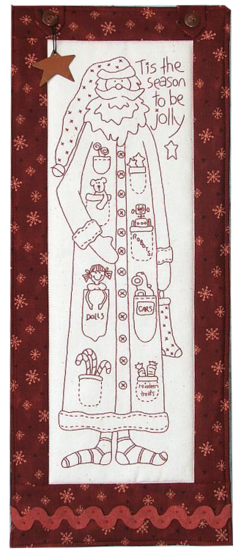 Jolly Santa van The Birdhouse
Die stitchery patronen van The Birdhouse zijn superhandig, want ze zijn al voorgedrukt op stof. Dus je hoeft niet urenlang op een lichtbak te hangen om het over te trekken, maar je kunt gelijk beginnen met borduren.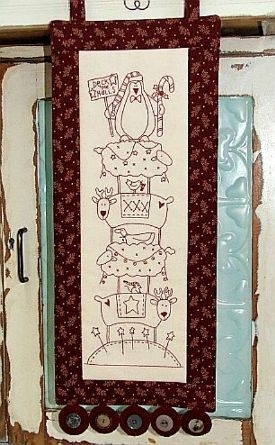 Deck the Halls van the Birdhouse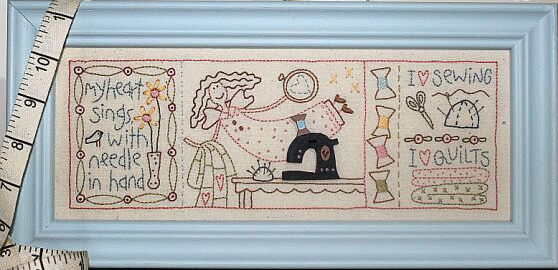 My Heart Sings... van The Birdhouse
En dan ben je net bezig om alles in de virtuele Quiltwinkel te zetten en dan komt de koerier een doos met nieuwe stofjes brengen! Hoera, wat een feest!!!
Allereerst deze "basis" stof van Moda. De perfecte ondergrond voor Stitcheries en applicaties.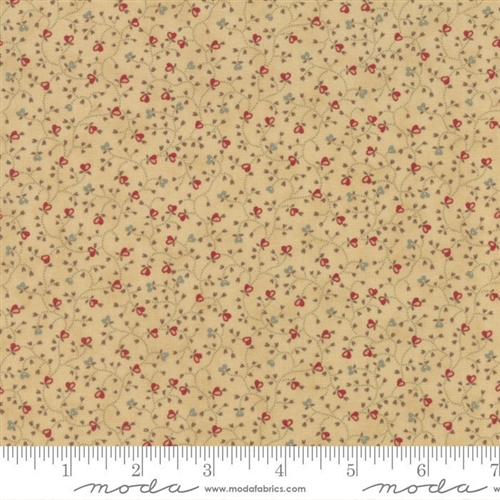 Fern Hill van Jan Patek
Een schattig stofje uit de "
Fern Hill
" serie van Jan Patek, met kleine rode en blauwe bloemetjes.
Collection Preservation van Howard Marcus
Tot slot nog deze prachtige stoffen uit de serie "
Collection for a Cause Preservation
" van Howard Marcus. Uit zo'n serie maak ik meestal een selectie van kleine motiefjes die in de "Soed Idee" stijl passen.
Ik ben nog bezig met een klein quiltje wat ik ontworpen heb. Het middenstuk is een klein merklapje van
Sabine Taterra
. Met antiek blauwe en bruine stofjes komen er nog een aantal randen omheen.
Het gaat niet zo snel als ik zou willen, dus nog even geduld....
Veel liefs en creatiefs,
Simone